Celebrating Achievement
These children have received a Reading Certificate
3M Keyaan Ashraf
12,370 words
3S Yousef Methani
7,969 words
4M Malaika Khan
46,821 words
4S Raza Hussain
53,633 words
5M Inaaya Ashraf
73,818 words
5S Sara Hussain
157,467 words
6M Sana Khan
45, 204 words
6S Madiha Abbas
63,799 words
Fantastic Mistakes
6S - Inaaya Nauman – Listening to constructive feedback about her artwork and going back and editing it several times until she was satisfied with the finished result.
6M - Zunairah Khan - making fantastic mistakes when comparing numbers and using the concrete materials to support her
5M - Ammar for being able to spot his errors when rounding numbers and accepting support from others to achieve the learning objective.
5S - Sara Hussain - In her English learning when writing a conversation, Sara was motivated to tick everything off the success criteria, she was also motivated to independently use the new key skill (ing openers).
4M - Ibrahim El'Boukiri great improvement in understanding of mathematical symbols
4S - Amarah Khan for using her success criteria to round to the nearest 10
Sportsperson of the week
1M – Zayne Zemam – For fantastic listening and looking skills in P.E.
1S- Isa Hussain – For always being kind to his friends and being a good team player.

2M – Minnah Hussain – For showing good confidence towards challenges in P.E.
2S- Sahil Tanweer – For reflecting on his performance in P.E and working hard to improve.

3M – Areefa Zahid – For kindly showing empathy and helping friends in her class.
3S – Ali Adnan – For being sensible and practicing skills in the playground.

4M – Hareem Arsalan – For imitating good practice and always working hard in P.E.
4S – Anam Imran – For questioning coach Amy and always ready to improve.

5M – Mustafa Ayub – For showing great determination in all hid P.E lessons.
5S – Hashir Aftab – For using positive and motivation language towards his class.
6M – Shazain Ali – For completing the aims and objectives of the lesson successfully.
6S – Zainab Mobeen – For having the confidence to challenge herself and set herself targets.
*
These children have received a Reading Certificate
3M Sibtain Asghar
7,305 words
3S Zara Azmat
4,832 words
4M Rehan Ashraf
20,492 words
4S Yusaf Hussain
59,764 words
5M Talha Yasin
258,708 words
5S Umar Hataab
62, 530 words
6M Sami Ullah Rafiq
239,760 words
6S Hajra Noor
for passing 7 quizzes
Fantastic Mistakes
Y6 Menaal Ali (Mrs Macquarrie's group): for using her survival kit in English.
6S Aiza Ahmed: Her willingness to 'have a go' in maths rather than letting her fear of failure overcome her has allowed Aiza to gain so much confidence from realising her mistakes and correcting them.
5M Saleha Hussain: for recognising her mistakes this week when ordering numbers and remembering to use the place value columns to help her.
5S Mrs Ali's Guided Reading Group ( JK Rowling group): for using their survival kit goggles and correctly identifying and correcting mistakes in the model answer.
6M Sahar Shafqat: for making mistakes with her complex sentences and being able to reflect and improve them.
4M Zaroon Dilawar: for persevering creating circuits
*
Sportsperson of the week
1M- Gabriel Pranks – For being a good role model for his class.
1S- Inaaya Ahmed – For having the motivation to try something new.
2M-Ibrahim Fida – For using good communication skills and team work.
2S- Jannat Bhatti – Always trying hard to learn new skills in P.E.
3M- Harris Hussain – For challenging himself and never backing down to a challenge.
3S- Laiba Mudassar – For persevering in all her P.E lesson and never giving up.
4M- Shayaan Khan – For always reflecting on prior lesson and using new skills towards games in P.E.
4S- Amarah Khan – Using good collaboration skills with younger children in dance after school club.

5M-Aisha Husnain – Showing fantastic defending and attacking skills in P.E.
5S-Soria Azhar – Imitating Coach Amy and using new skills in game situations.
6M—Mohammad Ali - Being a fantastic team leader and using his imagination towards invasion games.
6S- Hafsah Khan – Improving on her confidence each week in P.E.
These children have received a Reading Certificate
3M Ariba Abbas,
4,823 Words
3S Yousef Methnani,
4,334 Words
4M Muhammad Huzaifa,
29,714 Words
4S Raza Hussain,
56,226 Words
5M Umair Altaf,
266,011 Words
5S Awais Atif,
92,863 Words
6M Amelia Tahir,
162,044 Words
6S Zainab Mobeen,
173,178 Words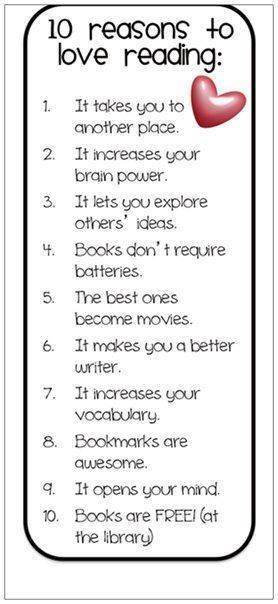 Coach Amy awards certificates for PE
1M Maaz Ahmed - For demonstrating fantastic listening and looking skills in the lesson.
1S Menaal Usman - For having the confidence to try something new.
2M Muhammad Ali - For practicing amazing throwing and catching skills in invasion games.
2S Sumaya Ali - For understanding and explaining the principles of attacking and defending.
3S Khansa Fatima - For reflecting on her performance and improving each week
3M Muneeb Ifzal - For taking part in after-school clubs and motivating his class in P.E
4M Sarah Ali - For sharing great thoughts and ideas in her P.E lessons.
4S Zain Ali - For imitating coach Amy and practicing new skills.
5S Vivien Vorosmarty - for trying new skills and showing great collaboration with her class friends.
5M Talha Yasin - for using fantastic teamwork and communication skills.
6M Kaif Hussain - Showing fantastic motivation towards objectives and aims in P.E.
6S Iqra Qasim - Being inquisitive and always remembering key information.