The Curriculum
The curriculum is all the planned activities organised in order to promote learning, personal growth and development.
It includes not only the formal requirements of the Early Years Foundation Stage Framework 2012 and the National Curriculum but also the range of extra-curricular activities that the school has organised, in order to enrich the experience of the children.
It also includes the 'hidden curriculum', or what the children learn from the way they are treated and expected to behave. We aim to teach children how to grow into positive, responsible people, who can work and co-operate with others while developing knowledge and skills, so that they achieve their true potential.
Marsden Primary School aims to provide all children with a broad and balanced curriculum. All pupils are taught in line with national requirements, and the teachers endeavour to enrich the children's learning with purposeful and creative learning experiences.
Early Years
How Children learn in the EYFS at Marsden Community Primary School
Here at Marsden Community Primary School, we pride ourselves on our Early Years provision. A child starting school can be a daunting experience for parents and children so our experienced staff ensure the process is a positive and happy one. This is the first stage of your child's learning journey so we help this process by:
A full induction programme for children and parents which includes meetings and visits to the school prior to September start.
Providing a wealth of information about getting ready for school and life at Marsden Community Primary School
Communicating and visits with the pre - school your child is already attending
A home visit after the Summer holiday, before your child has their first day in school
A staggered entry in September, beginning with half days and increasing to a full day over a week.
We use the 2012 Revised Framework for the Early Years Foundation Stage as our base for the opportunities and provision that we provide to children in their first year of school. This is a continuation of the learning and experiences they would have accessed in their nursery or pre - school setting. There is a great emphasis on learning through direct, first hand experiences in a play based environment. This allows children to develop the skills needed in preparation for their National Curriculum education that commences in Year 1.
At Marsden, our Early Years education is based upon the following aims and principles:
Building on what your child already knows and can do.
A skill led planning approach where learning is taught through the children's play and based on rigorous tracking and daily observations.
The use of topics and current trends taken from the children's interests are used to plan the learning and skill development.
Delivery of the curriculum is led through purposeful, planned play opportunities and enhancements of provision, where adults observe and intervene with higher order questioning and engagement to extend the learning taking place
Adult led activities that introduce new skills and extend learning.
Content, provision and resources matched to the needs of the current cohort of children which are changed throughout the year in line with the development of the children.
A well developed and nurturing environment where the children can independently access resources as and when they require and feel safe to take risks and make mistakes.
Free flow learning where children have equal access to the indoors and outdoors.
A positive, safe environment where children have an 'I can' attitude and take risks and challenge themselves.
Embedding children's personal, social and emotional development so children are happy in school and making friends. A happy child is happy to learn!
Our curriculum is based upon 7 broad areas of learning; each child's progress and development is reported to the Department for Education at the end of their Reception year against set Early Learning Goals. These areas of learning include:
The Prime Areas
Personal, Social and Emotional Developmentthrough which children gain confidence and self-awareness, the ability to manage their feelings and behaviour and learn about building effective relationships with others.
Communication and Languagethrough which children learn about listening, attention, understanding and speaking.
Physical Developmentwhich emphasises gross and fine motor skills in moving and handling, as well as health and self-care.
The Specific Areas
Literacy: Early reading and writing skills, explicit daily teaching of phonics, recognising common and irregular words, reading and understanding simple sentences and talking about what they have read; children will begin to use their phonic knowledge to build and write words and construct simple sentences.
Mathematics: Based around counting reliably from 1-20, understanding number order and beginning simple addition and subtraction; children will also experience solving mathematical problems by talking about shapes, weight, capacity, time, money, halving and measuring and comparing everyday objects.
Understanding the world: Enables children to base their learning on what they understand of the world around them through talking about past and present events within their own families, being aware of the differences and similarities between others and among families, communities and traditions; children will observe the differences in their environment, learn about plants and animals and talk about changes. They will also use a range of different technologies, selecting and using them for different purposes.
Expressive Arts and Design: Children will sing songs and create their own music and dance. They explore a range of materials, tools and techniques to look at different colours, design and texture in their artwork and are given opportunities to be imaginative through art, music, role play and stories.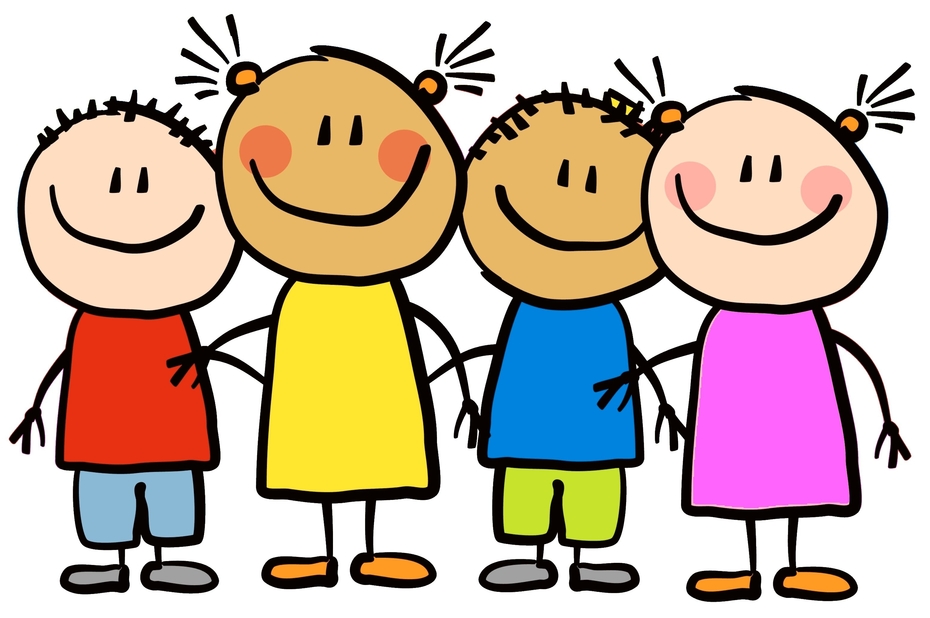 This is a guide to your child's learning and development in the Early Years Foundation Stage, supported by the Department of Education. The guide outlines what your child should be achieving at what age (up to 5) and gives ways to support your child's learning and development.
The full breadth of subjects is taught
English // Mathematics // Science // Information and Communication Technology // Religious Education // History // Geography // Art // Physical Education // Music // Design Technology // Personal Social and Health Education // Citizenship.
Learning to Read
Whilst at Marsden, the children are taught how to use phonics to aid their reading and spelling.
The DfE (Department for Education) 'Letters and Sounds' phonics programme is used which sets out a detailed and systematic programme for teaching phonic skills.
The children are taught how to recognise the sounds that each individual letter makes, identify the sounds that different combinations of letters make - such as 'sh' or 'oo'; and learn how to blend these sounds together from left to right to make a word.
The children receive support with this important skill until they are assessed to be fully fluent readers and spellers.
Informal assessment of phonic skills is on-going, with formal screening of the children in Years 1 and 2.
The children are also taught reading skills through whole class, group and individual reading sessions.
Teachers at Marsden engage the children in their reading by using a wide variety of styles of text, including reading texts on the screen.
A wealth of books are available for the children to read in school – including books from a wide variety of 'reading schemes' which encourage children to use the breadth of reading skills, class libraries and reading areas, and a large selection of books in our school library.
Inclusion
The teachers and support staff at Marsden work hard to make the curriculum accessible to all pupils, and work is closely matched to the ability of the individual child.
Staff are available to specifically support pupils who may have English as an additional language, or who may require specific physical or learning support.
A copy of the Special Educational Needs Policy and further information on the teaching of pupils with Special Educational Needs is available on this web site or from the school office.
British Values Statement
The Department for Education has introduced a statutory duty for schools to promote British Values more actively from September 2014, and to ensure they are taught in schools.
At Marsden Primary School we take very seriously our responsibility to prepare children for life in modern Britain. We value the ethnic backgrounds of all pupils and families and undertake a variety of events and lessons to celebrate and explore these alongside other cultures in our country. This is particularly important as the majority of our children come from a Pakistani- Muslim heritage and we do not have a rich ethnic mix in school.
We ensure that the fundamental British Values are introduced, discussed and lived out through the ethos and work of the school. All curriculum areas provide a vehicle for furthering understanding of these concepts. Our cross curricular approach provides excellent opportunities to deepen and develop understanding developing the spiritual, moral, social and cultural education of our children.
The school makes considerable efforts to ensure children have exposure to a wide experience beyond their local community during which these concepts are shown, through for example, sporting events, a range of visits and use of outdoor education centres. Their strong rooted values-based understanding gives them an excellent platform for embracing difference.
At Marsden, we value the voice of the child and promote democratic processes such as our school council whose members are voted for by the children. Ideas and events are planned and discussed with a chance for debate and putting forward points of view.
We expect all our children to be good role models for each other, which is encouraged through high expectations of behaviour.
Curriculum Links
The subjects taught in school are often linked together in the form of class "Topic Work". This helps children to learn and practise a wide range of skills, within the setting of a common theme.
Topic work in school provides a real variety of learning for the children. Teachers work hard to ensure the themes are motivating and creative for all the children, and constantly review the teaching after consulting the children in order to provide the best education possible.
Children are encouraged to contribute topic ideas and are involved in the initial planning of many of our topics. Classes are well resourced and school trips / visitors are used to extend the child's learning even further – making the whole learning experience a fun and exciting one.
Each term, parents receive a newsletter which contains a curriculum overview which shows the work their child will be covering that term. It provides some suggestions for activities you can do to support your child's learning at home. SEE OUR PARENTS MATHS SUPPORT
We are keen to work together with all parents in supporting a child's education. Workshops are held in school, to explain how particular subjects are taught.
'Open Days' are held and parents are invited to come into school and join in the lessons. Parents are welcome into school and we are hoping to develop a team of parent volunteer helpers.
Assessment
A child's grasp of basic skills is regularly assessed in school to ensure the child makes appropriate progress for their age. Assessment is generally informal and on-going, and teachers use the results to help them plan what support individual pupils need next.
On occasion, some children may benefit from additional help with their learning, which can be provided both within school and in the form of homework.
Other children may be ready for higher level challenges within their school work. These are also catered for at Marsden.
In line with current Government requirements, pupils at the end of Key Stage 2 take part in the statutory national assessments (SATs).
Pupils at the end of Key Stage 1 are also closely assessed, mainly by the teachers, although the SATs still have to be used in order to inform these judgements.
As the pupils move through Key Stage 2 the teachers make use of non-statutory SATs, so that pupil progress can be closely monitored.
Further Information
Should you wish to find out more about the curriculum at Marsden, please feel free to make an appointment to see the appropriate teacher in school – or come along to our informative 'Open Days' and get involved in the learning for yourself.