National Girls Football Week sees the Year 5/6 team take centre stage
Our girl's football club has slowly grown since its start in January from 8 Girls to 24 girls regularly playing football which is fantastic. As part of that the Year 5/6 team competed in the Pendle School Sports Partnership competition in which they played 3 matches in their first week, the girls started with a really close games vs. Blacko Primary and lost 2-1, 2nd game was vs. a very good St Pauls side who won 6-0 and the girls finished this week's fixtures vs. St Josephs where like the 1st game it was really close finishing 2-1 again.
The girls worked really hard, tried their best which is all we can ask for as a school, but most importantly the girls left having enjoyed their first experience of competitive football. Well done girls and we go again on Wednesday 9th May, Wednesday 23rd May and Wednesday 6th June.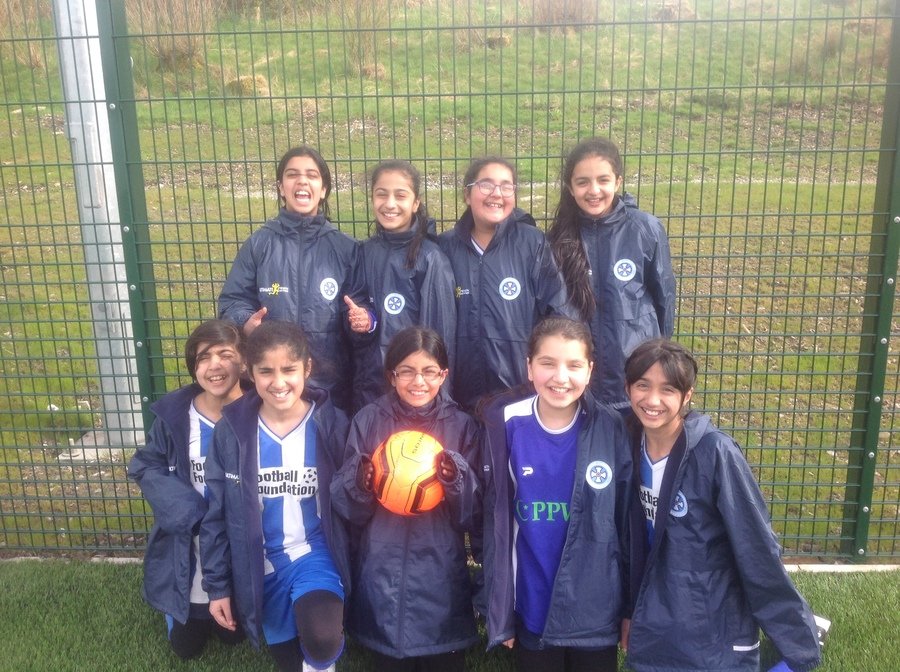 Cricket team bat their way to victory
The year 5/6 cricket team travelled to Marsden Heights for the qualifying stage of this years cricket competitions. The team played :-
Castercliff and won by 49 runs
St Marys and won by 29 runs
St Pauls and won by 23 runs (winner takes all match)
The boys played really well some fantastic bowling and batting. With various other school staff and parents commenting on the skills shown.
On to the finals day where if we win that we represent Pendle at the Lancashire Cricket Finals.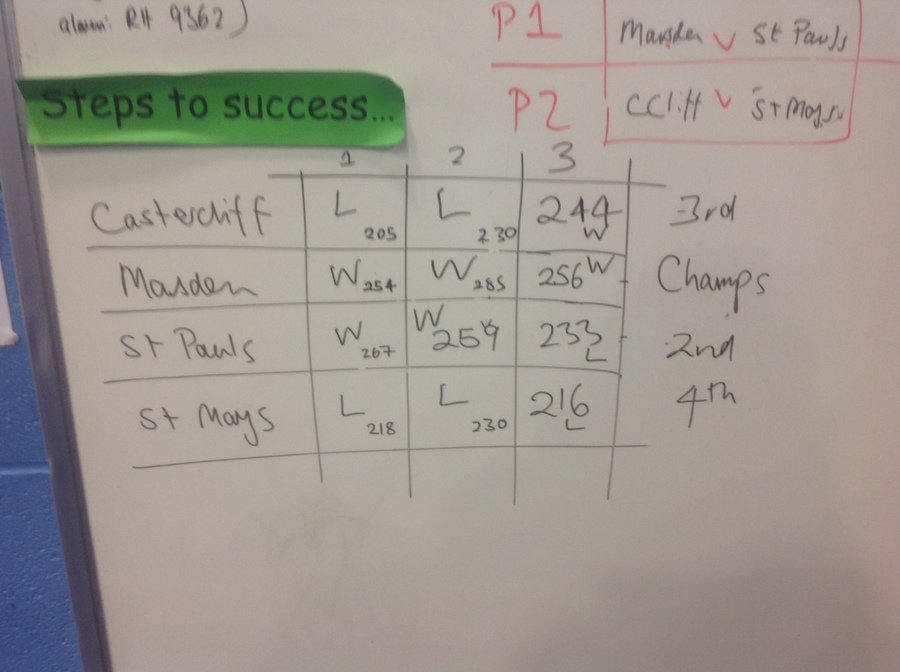 Marsden complete the football season
The school football season came too a close on Wednesday 14th March with the team playing the final league fixtures at the fantastic Fishermore facilities. The team played Park B and drew 0-0, then played St Pauls and lost 4-0 and lost 5-0 to Park A. The team worked really well together and showed confidence and ability in difficult circumstances. We finished 7th in the league on 18 points. The girls in the team have the girls football competition too look forward too as part of the Lancashire School Games. The team are pictured below with the new coats sponsored by Ultimate Strength & Fitness.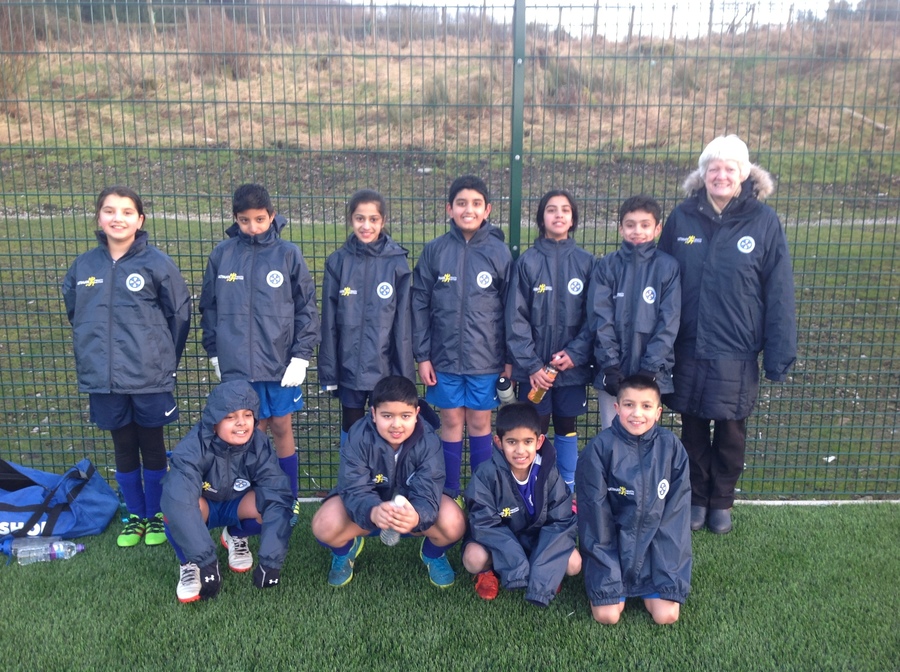 World Champion Inline Skater Visits School
Jenna Downing a 10 time British champion and a world champion in inline skating visited our school to talk to the pupils about having a champions mindset. She started off in a whole school assembly where she talked about her story how she was kicked out of her local skate park for being a girl, how she went to her first competition was the only girl entered out of 250 and finished last but carried on and tried again till she achieved her dream of becoming world champion. Jenna is the only female skater to have designed and sold her own skates (all the money went to breast cancer care), Jenna suffers from MS (Multiple Sclerosis) which she has never let effect her performance or her determination. She then did a demonstration in which she jumped over Mrs Thompson, then added Mrs Shepherd and then she added Mr Martindale. Jenna then worked with every class emphasising on chasing dreams no matter how big and never giving up in sport, school and life. She then did a skating session with the year 5 children who loved the experience. Hopefully a lot was learnt.
Year 6 Dodgeball Team Win 3 out of 3
A fantastic performance at the dodgeball competition held at Fishermore High School on Monday 20th November by our Year 6 dodgeball team. They played 3 games and won all 3 games. They played 5 times versus each school then the overall result was counted.
Won 3-2 vs Pendle Primary Academy
Won 4-2 Vs Holy Saviours
Won 2-1 vs St Josephs
Really proud of these 8 children, they represented the school to the highest standard and performed really well. For some of them it was the first time representing the school in any sport.