Schools issue Snapchat Map warning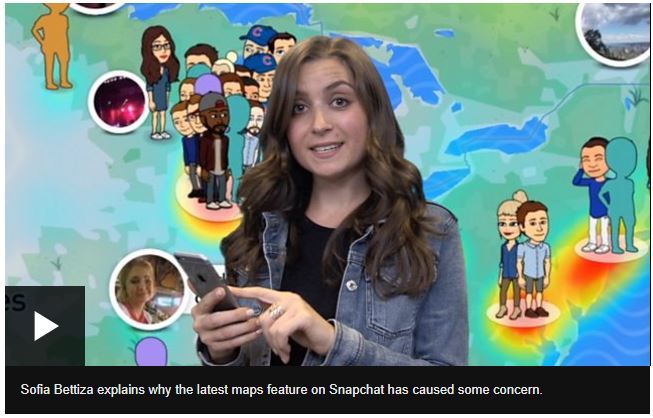 Schools are warning parents that a new location-sharing feature in Snapchat could put children at risk.
Snap Map lets users share their exact location with people on their "friends" list in real time.
In a letter seen...(READ MORE)

Your GUIDE

to the social networks your kids use
Stay up to date and keep your child safe in today's digital world
Online safety talk for parents (14/03/2017)
We invited parents in to have a discussion about online safety and how safe they felt their children were online. It was an informative and very eye-opening morning and we hope they will be able to pass this important message of modern social and internet culture to the wider community.
A new portal with internet safety advice for parents was launched by the 4 biggest Internet Service Providers in the UK - BT, Sky, Virgin and TalkTalk as part of the Government's push on the use of parental controls in the home. Internet Matters offers a lot of sound advice and practical information to parents either by issue (cyberbullying, grooming, privacy and so on), type of technology (social media, mobile, gaming etc) or by age. Amongst its supporters are the NSPCC, Childnet, Lucy Faithful, CEOP, OFCOM and many others and is worth exploring!
Information and guidance for parents
We have done all that is possible to ensure children are protected through the use of a filtered service and a requirement that an adult always supervises Internet access. Our children are taught to use the facility sensibly - the rules concerning Internet use are regularly discussed in class and we welcome your endorsement of these. We strongly recommended that parents consider and develop a similar set of rules for the use of the Internet outside of school. You might also like to discuss as a family the issues surrounding the downloading of music, mobile phones, social networking sites, and the use of blogs, within the home environment. You may find the following websites extremely useful to help ensure that children stay safe.
Childnet International is a non-profit organisation working to help make the Internet a great and safe place for young people. These sites are all created by this organisation
Other useful sites include:
Safe Kids: http://www.safekids.com

Bullying Online: http://www.bullying.co.uk

Think U Know: http://www.thinkuknow.co.uk (including Hector's WorldTM - suitable for 5-7 year olds)
Click on the Digital Parenting magazine to read online: